Lupine Computer has helped build our CRM system to our needs and all part of the service.  Automation has been great and they listen to the client!

DistinctCRM and Lupine Computer have been great! The responsiveness to our needs and helping us build the CRM solution was the best!  Helping us as the admin for the CRM system allowed us to truly work within our business!

I like the fact that the owner is still an officer in the National Guard:  the integrity and attention to detail is bar none!
Main Modules
DistinctCRM Standard
---

Leads
Capture Leads from website, phone calls, trade shows and other inquiries. Stay on top of your leads and prioritize your leads. Click here to see more!

Contacts and Accounts
Get complete history of relationship. See notes, email, files attached, quotes and other ways you discussed with them. Stay on top of your customers and accounts! Click here to See more!

Opportunities
Stay on top of opportunities and manage them proactively. Dive into details to know all things about an opportunity. Focus on deals higher chance of winning and spot deals at risk. Set targets and forecasting accurately. Click here to see more!

Support
Get insights into cases and improve customer satisfaction. Help desk ticketing system, knowledge base, workflows, customer portal and more! Click here to see more!

Reports and Analytics
Dashboards and reports for insights to all things going on. Spot stats or trends. Determine bottlenecks or drivers for your business. Build reports and even schedule for delivery. Click here to see more!

Marketing
Create campaigns and track. With DistinctCRM premium, have an email marketing system to track, batch send, create templates and more! See DistinctCRM Premium for over 70 extensions for one low price per month.

Sales Orders, PO's and Invoices
Create quotes, sales orders, purchase orders and invoices to send. With DistinctCRM Premium, have the ability to sync with Quickbooks online and bill/collect payments via Authorize.net and more features (see DistinctCRM Premium)

Portal and Knowlege Base
Provide a customer portal for customers to see their information and create a knowledge base specific to your customers. DistinctCRM Premium has some added features related to the knowledge base (See DistinctCRM Premium for more information).
DistinctCRM Premium
Over 70 Additional Modules
Come See DistinctCRM Premium
Click above for all modules inside DistinctCRM Premium.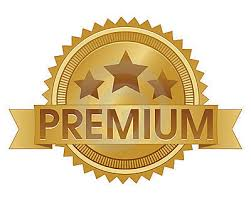 ---
Different Categories For All The Modules
Sales, Essentials, Automation, Support & Productivity
One Flat Additional Price
Priced Per Company: Not User
New Modules Added: Get Included No Charge
More Info
More Info
Try our 30-day trial
Give us that shot to prove our value to you. Feel free to look at our demo at demo.distinctcrm.com (user name and password is demo).
Note: data is refreshed daily so no personal information in here.